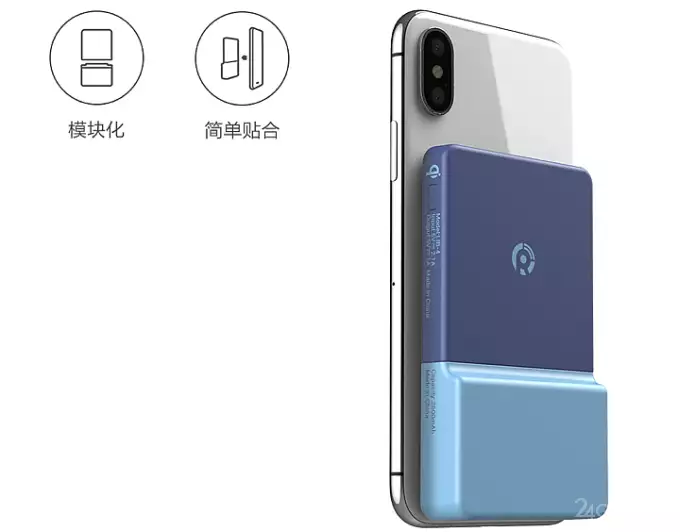 Xiaomi continues to develop a line of devices designed to provide autonomy, comfort and freedom to smartphone users. She introduced the Power Bank Qi modular portable battery with Qi technology, created by partner Shenzhen Ruiling Xinyuan Electronic Technology Co.
Support for Qi technology (wireless charging at short distances) testifies to the universal nature of the gadget that can support this standard. True, the power of the device is only 5 watts, which eliminates accelerated charging. The battery design provides a lithium-polymer battery with a capacity of 2600 mAh, which allows you to recharge any smartphone for a fairly long time. Connection with a smartphone is carried out using a special adhesive base and it is not yet clear whether it will be reliable and whether it will leave "traces" on the cover of the smartphone.
To determine the degree of charge of the gadget, an LED \There is protection against unforeseen situations (ingress of foreign objects between the smartphone and the device), which, when overheated, turns off charging. The price of Power Bank Qi is only 23 dollars.