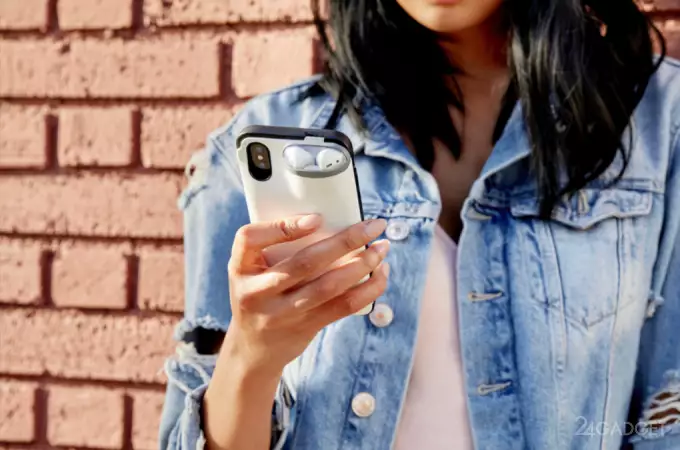 The AirPods always comes with its own charging case to extend the operating time of the gadget. Nevertheless, it is often inconvenient to take a case and a smartphone at the same time. A new iPhone case called Power1 can help out in this case too.
We are talking about a specially designed case for the iPhone, which can solve several problems. Power1 has an external battery built in. However, there is also a special pocket-cutout in which you can put AirPods for charging at any convenient time.
The gadget's battery capacity is 3000 mAh. This should be enough to simultaneously charge both the iPhone and AirPods. The development is already compatible with apple models iPhone X, iPhone XR, iPhone XS and iPhone XS Max. In retail, Power1 is likely to cost $ 150. By pre-order on Kickstarter, you can purchase a novelty from about $ 94. The developer promises to begin shipping Power1 in the middle of this fall.