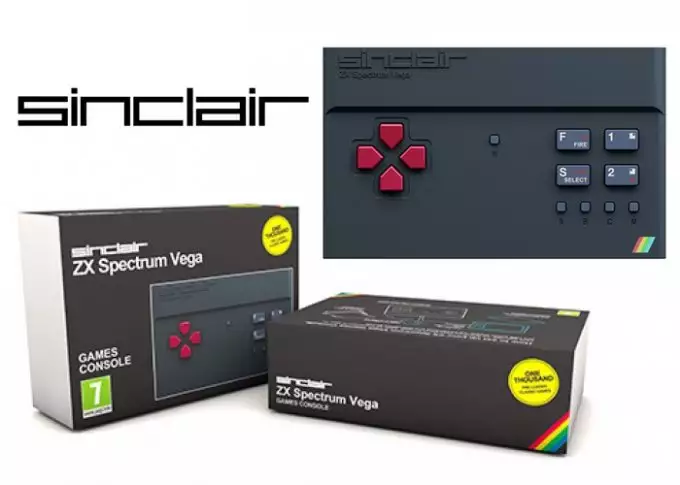 Back in 1982, the English company Sinclair released the 8-bit home computer ZX Spectrum, which was one of the most popular computers in Europe, and in the 1990s its many clones were in great demand in the territory of the former USSR. Now the legendary computer is back. On August 24, sales of the Sinclair ZX Spectrum VEGA game console will begin, bundled with which more than 1,000 licensed games for the original ZX Spectrum will be delivered, and players will also be able to launch their own. Sinclair ZX Spectrum VEGA console was created by one of the former developers of the original ZX Spectrum Chris Smith.
He raised over £ 150,000 through Indiegogo's crowdfunding service. Chris combined the game console and the controller in one device, which simply connects to a TV or monitor and is ready to play without extra steps.
Features of Sinclair ZX Spectrum VEGA: the ability to run any games from the original ZX Spectrum thanks to the microSD card slot; – you can run games that you yourself created; – no need to wait for the game to start; – all games that come with the kit have buttons on the controller and the ability to use a virtual keyboard; – connection to the TV via audio / video ports; – powered by USB; – produced in the UK; – suitable for adults and children over the age of 7 years. You can order the Sinclair ZX Spectrum VEGA and see the list of available games on the official website. The cost of the console is not humane £ 100 (10269 rubles).