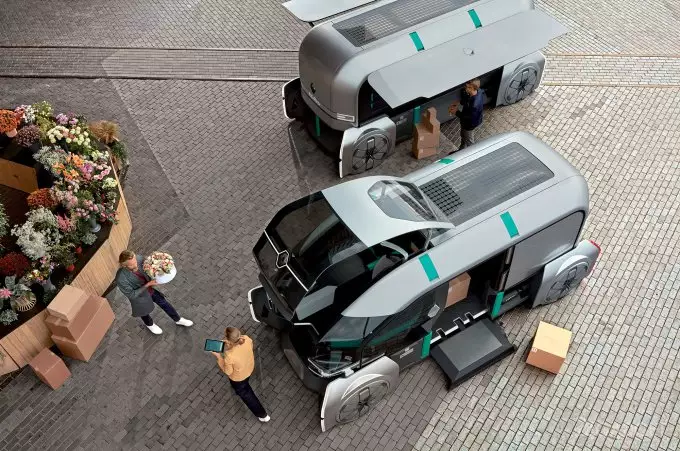 A few months ago, we first saw the Renault EZ-GO, an autonomous prototype of the French brand for transporting people. Now the company has used this platform for a completely different concept. Renault EZ-PRO is a purely professional vehicle whose purpose is to provide quick delivery of goods in large cities.
This is an autonomous car that does not need a driver, therefore, it has a large cargo space, however, a chair for a person is still provided. The route of movement sets up a remote center, the location of which is not significant. Cars can move around in a convoy, separating for delivery and returning to service after some time.
Another advantage of the Renault EZ-PRO is the ability to adapt to a small coffee machine, it can be adapted to a coffee machine
So far this is just a concept, but the company promised to release the first vehicles by 2030.