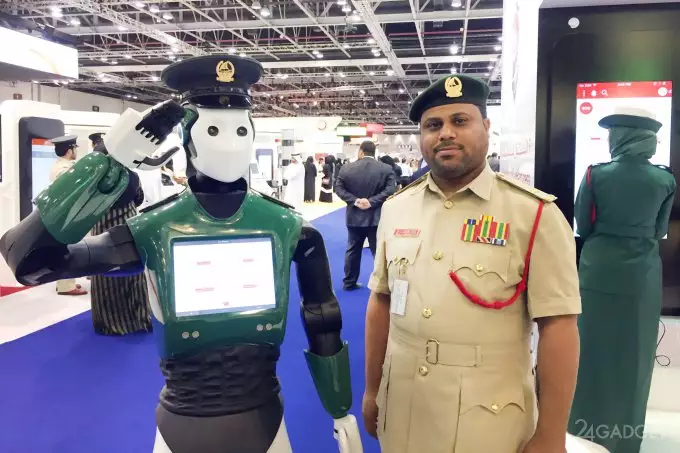 The first iron policeman is already patrolling Dubai. Robocop understands gestures that reflect a certain team, recognizes faces and some emotions, and also, looking at a person, he decides how best to communicate with him.
The weight of the robocop is 100 kilograms, and the height is 170 centimeters. He is able to recognize criminals who are 20 meters from him. Upon detection of the desired object, the robot policeman immediately informs the patrol service.
Now the place of work of high-tech policemen is streets and shopping centers. By 2030, the robocops will have their own police station, where there will be no people. In addition, robots will replace a quarter of the patrol in Dubai.