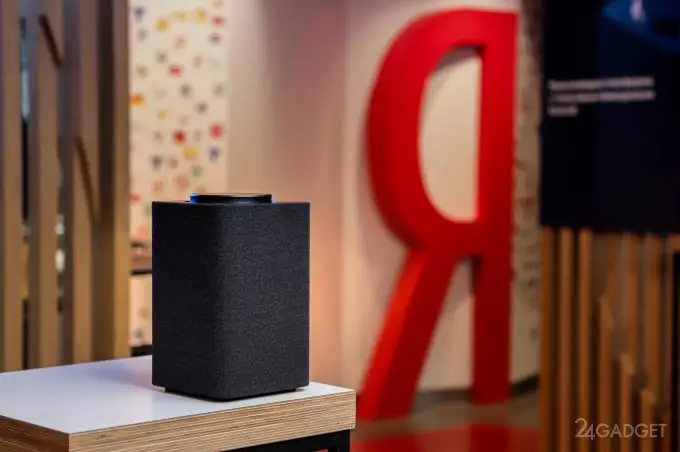 Yandex started selling a branded smart speaker that, in addition to playing music, can search for videos and run them on TV, set an alarm, report on the road situation and tell bedtime stories. All this is possible with a voice assistant named Alice who understands Russian-speaking voice commands.
The smart column called Yandex.Station is equipped with a system of seven microphones for convenient control from any part of the room. All microphones, if necessary, can be turned off with one button. The dimensions of the product are 140 x 140 x 230 mm, the total power output is 50 W, the frequency range is from 50 to 20 000 Hz, the signal-to-noise ratio is 96 dB. Inside the multimedia platform, there are Wi-Fi and Bluetooth wireless modules, the HDMI interface is used to connect to the TV. Sales of new items will start on July 10 and so far will be conducted only in one place – in the company store and Yandex Museum, located in Moscow. Until the end of the week, applications for pre-ordering the gadget will open on the Yandex.Market site. According to the manufacturer, Yandex.Station will be sent to the buyer free of charge in any region of Russia within 90 days.
The price of a smart speaker is 9990 rubles, the price immediately includes a set of subscriptions: Amediateka for 3 months, ivi for 2 months, Yandex.Music and Cinema Search for a period of 1 year.