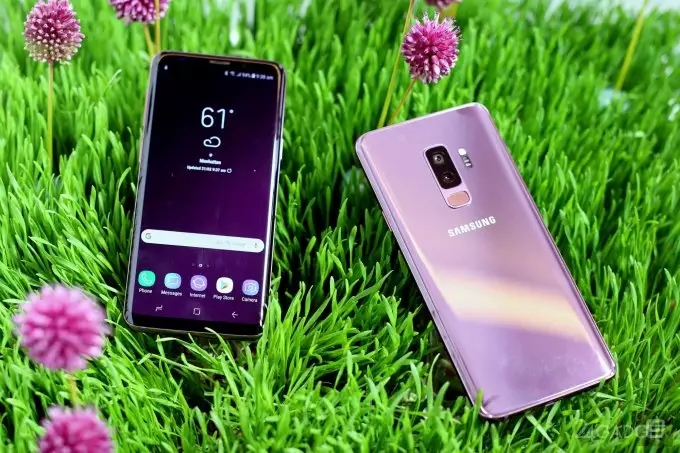 As promised, South Korean company Samsung Electronics began selling new flagship smartphones Samsung Galaxy S9 and S9 +, officially presented at the Barcelona Mobile Technology Congress 2018 at the end of February.
The cost of the Samsung Galaxy S9 with 64 GB of flash memory is 59,990 rubles. Samsung Galaxy S9 + with 64 GB of internal memory is offered for 66,990 rubles, for a version with 128 GB of memory you will have to pay 8,000 rubles, while this modification is available only in black. In total, there are three body colors for both models: black diamond (black), titanium (gray) and ultraviolet (lilac).
For Russian buyers, the federal Trade-In program has become available, under which new smartphones can be purchased at a discount of up to 40,000 rubles if you return your old mobile device in the Samsung salon or partner store. Evaluation of the device is carried out there in the presence of a potential buyer. You can find out the discount size now, using the calculator on the official Samsung website.
Samsung smartphones are accepted under the Trade-In program: Galaxy S series starting with Galaxy S5, A series starting from 2016, Note5, as well as Apple mobile devices starting with iPhone 5.