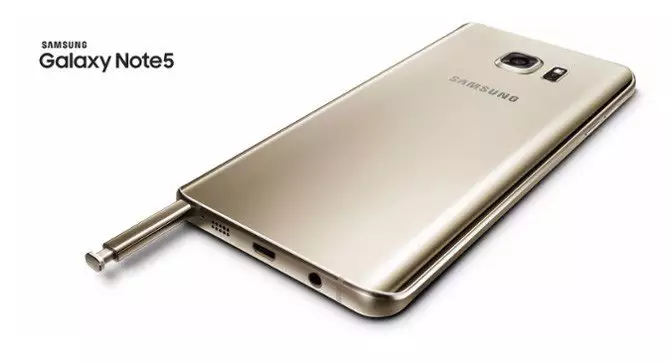 Recently, Samsung has officially introduced a new smartphone from the Note line. Galaxy Note 5 should appear on store shelves next week, however, at first the device will be available only in America.
As it became known, the novelty can reach Europe only next year. Samsung deliberately decided to take such a step. Delaying the start of sales of the Samsung Galaxy Note 5 in Europe, the Korean manufacturer hopes to draw the attention of potential buyers to another device.
Sources say that in the next few months, the new Galaxy Note is unlikely to appear in the UK. A similar picture will be observed in other European countries. Instead of Galaxy Note 5, residents of the "Old World" will soon be able to purchase the Galaxy S6 Edge +. Such a solution may seem strange only at first glance. By and large, the devices are largely similar.
The only difference is that the Galaxy S6 Edge + has a display bent to the side, and the Galaxy Note 5 has an improved S Pen stylus. Otherwise, the characteristics are the same. Both devices are equipped with a 5.7-inch Super AMOLED display with a resolution of 2560 × 1440 pixels, an eight-core Exynos processor with a clock frequency of 2.1 GHz, 4 GB of RAM and a built-in 32 or 64 GB drive without expandability.