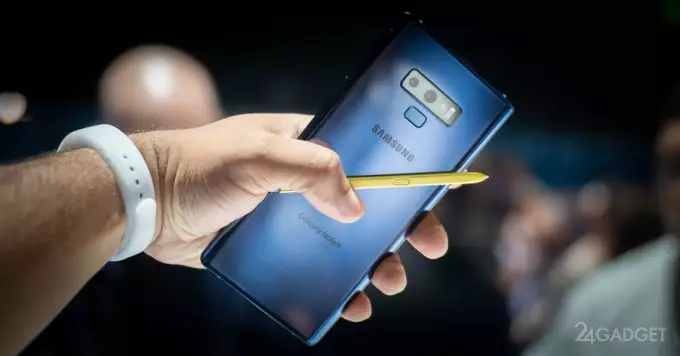 Samsung did not have time to present the new flagship Galaxy Note 9, as zealous experts have already completely disassembled the smartphone and revealed all the hardware features of the new product.
A good factor of the device was the same high level of protection against moisture as in the previous model. Even the stylus compartment does not allow fluid to enter the mobile device. The stylus itself is located in an improved \
Another positive feature was the separate attachment of the charging jack for the stylus to the motherboard, which simplifies its replacement and repair in the event of a malfunction.
Although the battery is 4,000 mAh larger in size than the Galaxy Note 8 (3,300 mAh), but due to the "weight loss" of other parts, the case size has remained almost unchanged: the novelty has 161.9 x 76.4 x 8.8 mm versus 162.5 × 74.8 × 8.6 mm from last year's version.
Samsung Galaxy Note 9 is designed for heavy loads, and for this it has a decent liquid cooling system Water Carbon Cooling (heatsink nanobook format). It helps the smartphone cope with heavy loads and ensure the stable operation of the phablet.
As a result, experts came to the conclusion that the Galaxy Note 9 is assembled efficiently and is perfectly protected from moisture, which is expected from the flagship at a price of $ 1,000.