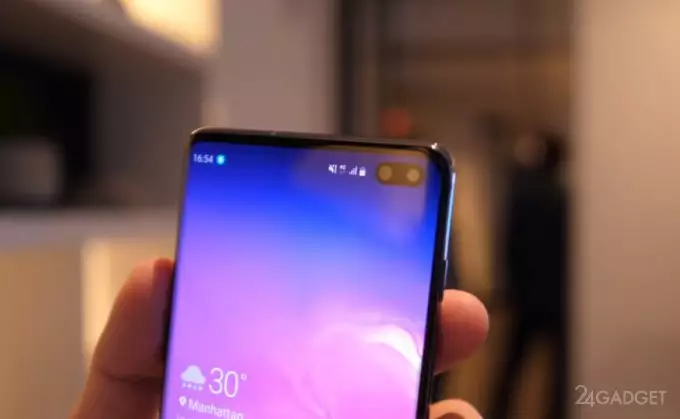 Immediately after the presentation of the new Samsung flagships, enthusiasts began to evaluate and conduct close tests of the announced devices. Analysts from the popular resource DxOMark evaluated the capabilities of the Samsung Galaxy S10 + cameras and published the results.
The new triple main camera received 114 points in assessing the quality of photography, and the camera rating was 97 points for video recording. The single rating is 109 points, which corresponds to the rating obtained when testing the cameras of Huawei rival smartphones – the Mate 20 Pro and P20 Pro models, which are the leaders in the overall rating. However, when evaluating the front (selfie) camera, the Galaxy S10 + has no competitors and came out on top with 96 points, significantly ahead of the Mate 20 Pro (75 points) and P20 Pro (72 points). Examples of photos from the front camera Samsung Galaxy S10 +
When assessing the performance of the main camera, experts noted the high quality of photography, comparable with the professional level. At the same time, the observance of accurate white balance was emphasized, high-quality color reproduction, at a low level of illumination when shooting indoors, the noise level was minimized, with an increase in the subject being shot, the camera provides clear object detail and realistic bokeh effect. Among the shortcomings noted increased noise and sharpening at a high level of illumination, the appearance of artifacts for the bokeh mode, in some modes, according to experts, there are no small details in the photo.