5e36b2bbb3232 Samsung representatives came up with an interesting initiative to use outdated smartphones. With their help, we are confident in the corporation, it is possible, for example, to successfully mine bitcoins. During the experiment, experts assembled a farm of forty Galaxy S5 devices. They were combined into one system, capable of competing in power with five PCs, and used the updated OS.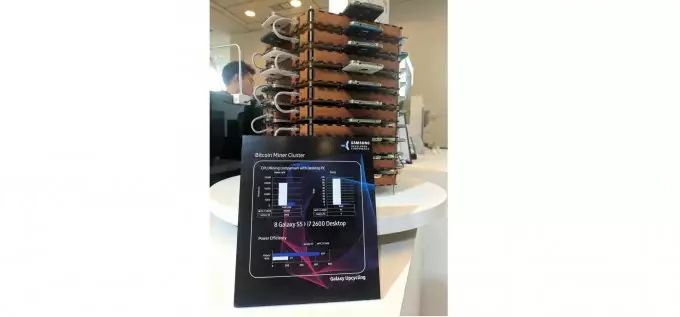 At a conference held in San Francisco, other options for operating obsolete gadgets were proposed. In particular, engineers upgraded the Galaxy Tab into a full-fledged laptop based on Ubuntu, and also adapted the Galaxy S3 to an aquarium control system. In addition, they managed to install a modern face recognition system on an old smartphone. Camouflaged as an owl, it can be used to guard the house. 5e36b2bbb3232
In general, the Samsung team, claiming to be the leading manufacturer of smart electronics, is puzzled by the compatibility problem of fully functional equipment with new software.