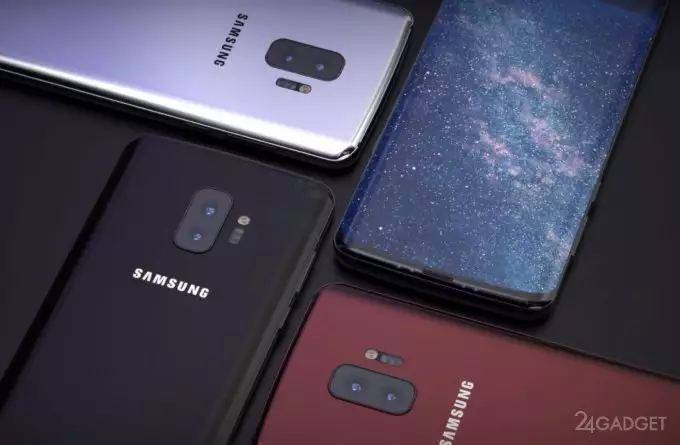 More recently, it became known that the South Korean manufacturer Samsung received a new patent from the US Patent and Trademark Office. The document describes a biometric sensor designed for smartphones based on ultrasound technology. The company believes that existing fingerprint identification methods have vulnerabilities and shortcomings. The ultrasound scanner will allow you to reach a whole new level of security and authentication.
The patent application provides schematic illustrations illustrating approximate methods for implementing such a sensor in mobile gadgets. One of them is designed for frameless devices, the other is suitable for smartphones with a still classic design.
It is interesting that you can place the scanner in different areas: under the display, on the side of the smartphone, inside the key, on the back of the device. As indicated in the description of the patent, the infrared light uses infrared light. It is possible that there will be an optical image sensor, as well as an ultrasonic module for receiving and transmitting information.
Samsung has not yet announced the date of the possible release of a smartphone equipped with an ultrasonic fingerprint scanner. Rumor has it that the ultrasound biometrics technique is likely to appear in the Galaxy S10. They plan to announce it at the beginning of next year.