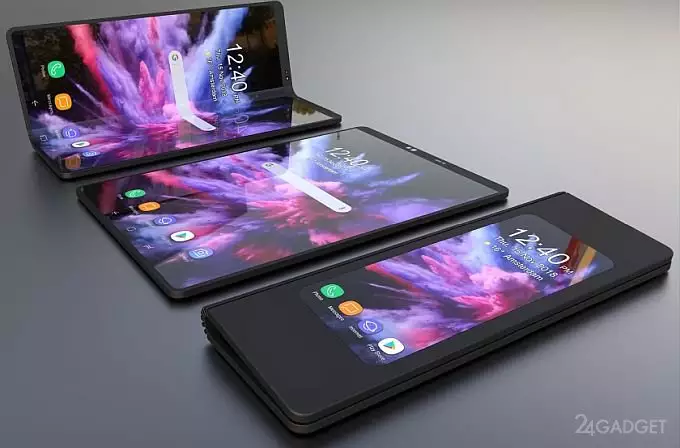 Samsung's new foldable smartphone, demonstrated in November, was just a prototype in a protective case. At CES 2019, the company showed a novelty closer, however, only to business partners, and behind closed doors.
According to eyewitnesses, despite frequent bending, no folds are visible on the display when unfolded. The halves of the body of the current prototype fit quite tightly, so that when closed it is noticeable by the hall. To protect the AMOLED panel from damage, the manufacturer wants to make a small gap in the final version by slightly raising the halves of the folded gadget. The diagonal of the flexible screen is 7.3 inches. On the outside there is a second display with a diagonal of 4.6 inches, which allows you to flip through Instagram, social media feeds or answer calls without opening the device. It is possible that the device will even have a triple camera.
The target audience of the new item is well-off reputable users who caught clamshell phones in the 90s. Particular attention will be paid to multitasking. Thanks to the adapted interface, it will be possible to work in parallel in 3 applications on a large display. The official release date for this new product from Samsung has not yet been announced. Experts believe that they will fully present it after the MWC 2019 Mobile World Congress. They will probably sell it in the second quarter. The cost of new items can be at least 1,500 US dollars.