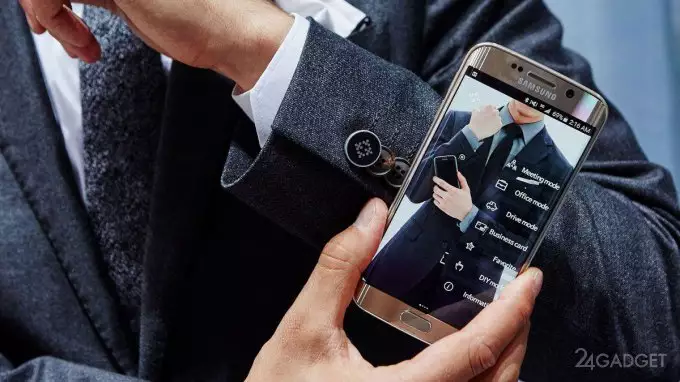 Today, few people are surprised by the concept of "smart things", which includes a fairly extensive list of objects and objects that can not only ease a person's daily life, but also expand the possibilities of his physical condition and creative potential. Korean electronics manufacturer Samsung continued to develop in this direction and presented its new invention – "smart clothes" equipped with its own electric generator. Moreover, its own battery does not require recharging, since the smart thing will generate energy that is generated in the process of movement of its user and the movement of the clothing itself. All kinds of sensors placed on the surface of the clothing will read information about the owner's activity, which will allow to use it later as a fitness -tracker.
The company decided to patent this development and on June 2, 2017 filed an application with WIPO (World Intellectual Property Organization). In "smart clothes" several processors and various sensors are processed at once to generate energy and convert it into actually useful functions. This method, according to Samsung's patent, is more energy efficient, so you can use a smaller battery. The new technology can be used in a wide range of garments such as a jacket, pants, hat, gloves and shoes.
I would like to note that the development of smart clothes, which will undoubtedly become a part of our everyday life in the future, is carried out by many famous companies. So, Google in collaboration with Levi's introduced a smart jeans jacket for cyclists, which allows you to control your smartphone with gestures and touches on the sleeve. It is known that Apple is also working on such a concept. Yes, and Samsung itself, under the brand name of the Samsung C\u0026T Fashion brand, has previously presented several models of smart clothes, including a business suit, a solar bag and a smart belt connected to a smartphone.