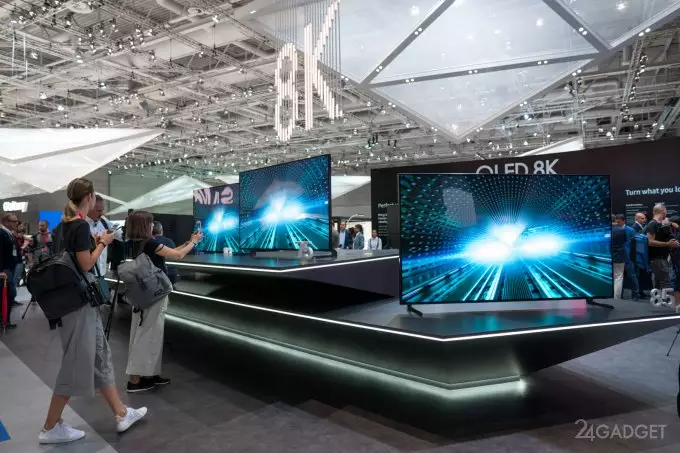 8K-TVs have long been shown at exhibitions, but they do not appear on the shelves, however, and 8K-content is incredibly difficult to find. However, Samsung has an 8K TV, which is not just for display. Announced at the IFA in Berlin, the 85-inch Q900R QLED 8K has four times as many pixels as a typical 4K slim TV, and it will go to US stores in October this year.
QLED TV provides 4,000 nits brightness and supports the new HDR10 + standard, which optimizes brightness levels so that the content does not appear darker than originally intended.
Probably the most important technology in the Q900FN, given that users cannot find enough content in 8K, is "8K AI Upscaling," which allows using artificial intelligence to scale the resolution of video content to 8K. That is, when a user views low-resolution materials, regardless of the source, the dedicated QLED panel processor independently brings the "picture" to the required 8K.
Other features include One Remote, which recognizes other devices connected to the TV, and Ambient Mode, which allows you to display on the screen news, weather, just pictures or family photos at a time when you are not viewing something specific.
So far, not a word has been said about the price. The novelty will be available in sizes of 65, 75, 82 and 85 inches., Engadget.com