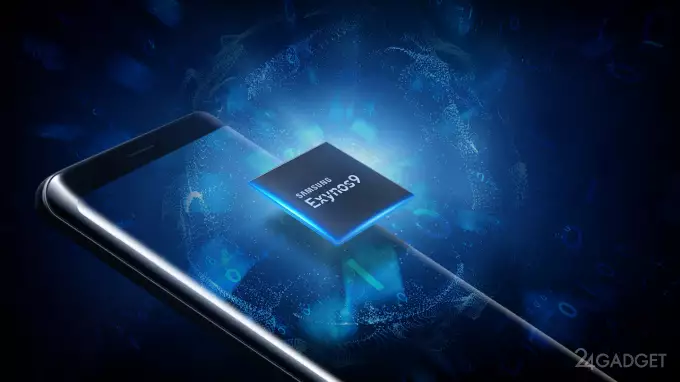 As stated by the South Korean corporation Samsung, the release of chips on the 7-nm process technology starts. Specialists plan to use Low Power Plus (FinFET) technology. Not without photolithography in EUV – deep ultraviolet radiation. This technique has been created for more than one decade, but has not yet been used in mass production.
The manufacturer also spoke about the advantages of using 7-nm chips in smartphones. Samsung will take advantage of EUV's 7nm LPP EUV process to manufacture chipsets that support 5th generation networks under Qualcomm. As expected, this giant from South Korea will begin to produce its own Exynos processors using this technology. Among the first solutions will be the soon-expected flagship Exynos 9820, which will appear in the Galaxy S10.
According to company representatives, Samsung rivals are producing 7nm chips using old argon fluoride immersion technologies, rather than deep ultraviolet photolithography. This makes the production process much more expensive, longer and more complicated.
Samsung assures that by switching to the 7-nm process technology, they will be able to increase the performance of mobile processors by 20%. At the same time, energy consumption will decrease by 50% compared to solutions based on the previous 10-nm process technology.