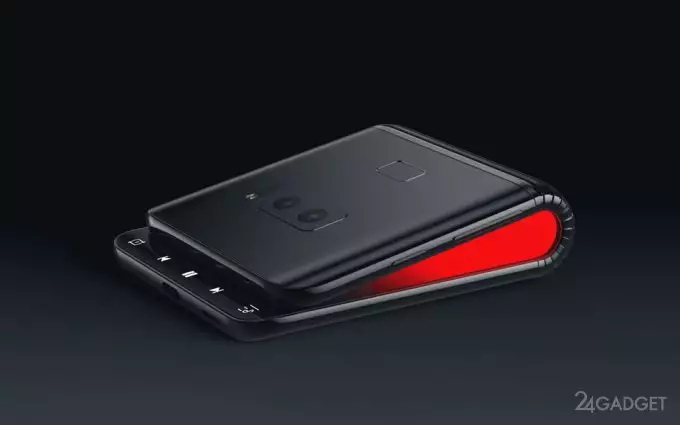 There is a chance that you will be able to get acquainted with the new product this week at the Samsung Developer Conference. Employees of the company \A few days ago one such "hint" appeared. Designers on Twitter have changed the familiar Samsung Mobile logo to everyone's new logo, which consists of just one word, Samsung, but has a fold effect.
Over the past few years, many have heard the news about the upcoming release of a foldable smartphone. Company representatives did not hide their plans. Rumors circulated enough about the development of a flexible screen with YOUM technology, flexible batteries and so on. Samsung has long had patents to create new items, and now they are ready to show the invention at the Samsung Developer Conference. This event will be held from November 7 to 9 in San Francisco.
It is assumed that the folding smartphone Samsung will be given the name Galaxy F, and the model number will be SM-900U. It is also expected that the novelty will be presented in all markets, since in addition to the mentioned models SM-900F and SM-900N were noticed. According to rumors, the diagonal of a folding smartphone will have an OLED display of 7.29 inches, and when folding should remain 4.6 inches. It will be slightly thicker than we are used to. In addition, Samsung is collaborating with Google to create a customized version of the user interface of the Android platform.
Samsung will begin mass production of Galaxy F in November. First, the company wants to release about 100 thousand gadgets. It is likely that the smartphone will be presented in February of the coming year at WWC 2019, but the company will first introduce the flagship Galaxy S10.