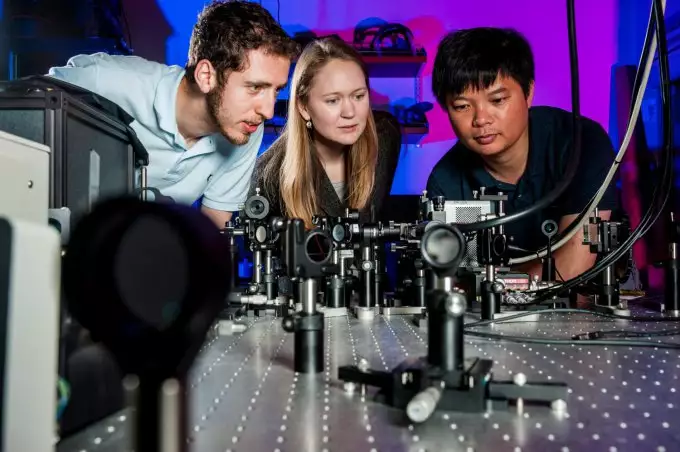 A team of American scientists from Duke University was able to develop an ultra-fast light-emitting device that can flicker at a speed of 90 billion times per second. The so-called plasmonics in the future can be used in optical computers to transfer data between traditional electronic microchips.
This will significantly increase the speed of such computers.
The created model, according to scientists, was the first step to creating ultra-fast computers. When a laser emits light on a silver cube 75 nanometers wide, free electrons begin an oscillatory motion, which in turn creates its own glow, which reacts with electrons. This leads to an intense electromagnetic field between the silver cube and the thin plate of gold. The field interacts with a semiconductor material placed between the nanocube and gold, and produces directed radiation of photons, which can reach a frequency of 90 GHz.
"The ultimate goal of our work is to incorporate technology into devices that can be excited optically or electrically," scientists say.