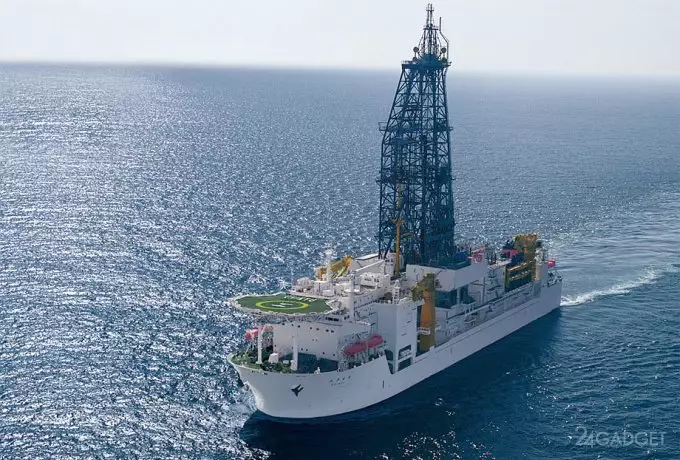 Researchers at the Japanese agency JAMSTEC intend to obtain samples of the earth's mantle by drilling the earth's crust six kilometers inland. If they succeed, the previous records will be broken several times. Scientists all over the world have not abandoned attempts to reach the depths of the Earth for half a century, but no one has yet managed to get to the mantle. Such work is usually carried out on land, but this time the specialists plan to use the entire technical base of the Japanese Chikyū drilling ship. It is believed that at the bottom of the ocean, the crust is much thinner than terrestrial sites. Preparatory work will begin in Hawaii this fall. It will be possible to start drilling directly between 2025 and 2030, more precisely, the date can be determined by the results of geological exploration.
Samples of the upper mantle of the earth, geologists are sure, will help to better understand the nature of the seismic activity of the planet, and therefore, more accurately predict natural disasters. In addition, experts expect to be able to study the boundary between the crust and the mantle in more detail in order to understand the mechanisms of the origin of the planet itself, its development, formation and appearance of life on it. In addition, perhaps scientists will be able to find living organisms even deeper (in comparison with previous excavations).
Actually, the region for scientific research was not chosen by chance: Hawaii can boast of both stratovolcanoes and other interesting natural phenomena. Now the longest well drilled at an acute angle to the earth's surface is Z-42 of the Chayvinskoye field (Sakhalin), length is 12,700 meters.