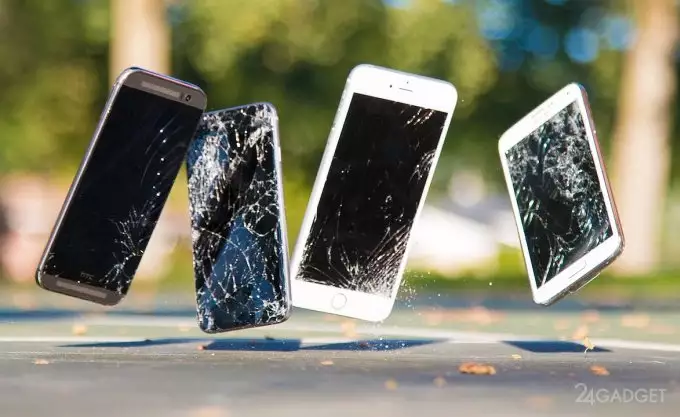 It is possible that someone remembers a series of smartphones from LG – G Flex, which had a curved screen. Quite quickly, the South Korean company abandoned the further development of this venture, as well as another technology – a special material for the back panel, which could independently "heal" from minor scratches. Now a similar technology, but to protect the screen of gadgets, was created at the University of California at Riverside. The material can stretch 50 times relative to its original size, and it is made of ionic salt and polymer. Molecules are connected through special bonds – ion-dipole interactions.
Simply put, after a violation of the integrity of the material, the molecules begin to attract each other and eliminate the defect. However, this is not all, because new material can recover even after a break during the day. As a result, if you use it to protect displays, then the gadgets will be protected not only from small scratches, but also cracks.
The head of the team of American scientists who created this material, Chao Wang said that self-healing materials will appear on the market over the next three years. With the new screen protection, smartphones will become even more reliable in comparison with those that are released now.