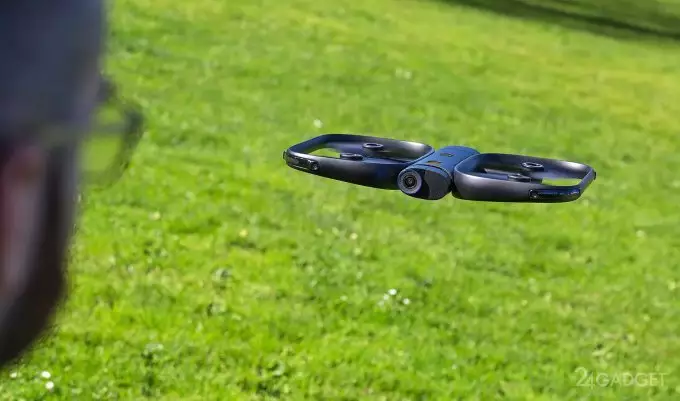 Skydio R1 is a very entertaining professional selfie drone, which can be controlled directly from the screen of a smartphone or tablet. Now, the manufacturer announced the release of an application for smart watches Apple Watch to control an unmanned camera.
On the smart watch display, you can select the face of the person to be tracked. The drone's camera will follow this man wherever he goes. You can watch how the drone moves on the display of the Apple Watch. This will help the GPS system. The control panel on the screen will also allow you to determine the direction: up, down, right or left.
Skydio R1 executes commands using 13 cameras and a 4-core 64-bit ARM processor with a 256-core Nvidia Jetson TX 1 video processor. The latter is engaged in information processing, controls the engine, computer vision and AI. To configure control with the Apple Watch, the gadget must be synchronized with the iPhone. For this, the program that controls Skydio R1 is installed on the smartphone.
The free application for smart watches can already be downloaded from the AppStore. The drone itself will cost $ 1999 through the official website of the manufacturer or retailers. Soon Skydio R1 will appear in the online store Apple.
, Skydio R1