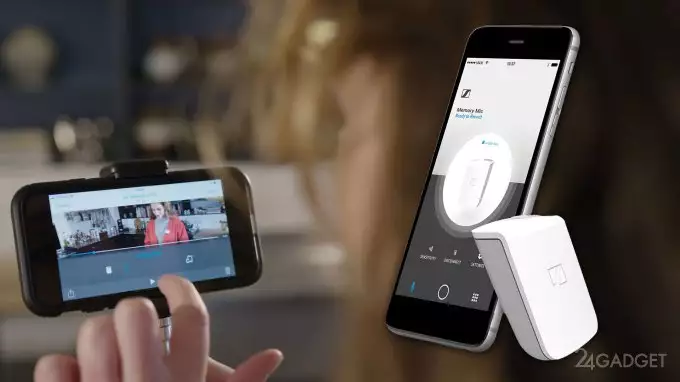 Sennheiser introduced a wireless microphone for Smartphones Memory Mic. The novelty is compatible with flagships from Apple, starting with version 10.2, and devices on the Android OS – from version 5.1.
The gadget is enclosed in a compact rugged case, its weight is only 30 grams. The mount is located on the back. The device is equipped with Bluetooth and Wi-Fi. One charge is enough to work for 4 hours. To fully charge, the gadget is enough 2 hours, while in 1 hour it will charge up to 70%.
The manufacturer has developed a Memory Mic for bloggers, journalists, and everyone who cares about the quality of sound recorded from a smartphone. The audio device can synchronize with the proprietary application. And also knows how to record not only speech, but also surrounding sounds and music.
When recording sound, a Memory Mic removes it from two microphones – its own and from a smartphone. After analyzing the result, he chooses the best option. Sennheiser Memory Mic is now available for $ 199.95.