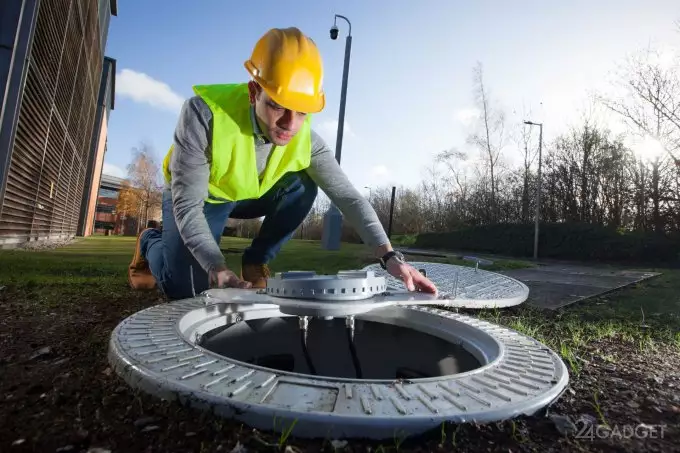 It is planned that the 5G network in the near future will become the mainstream standard for mobile data transmission. True, while it is being introduced only in the most technologically advanced countries.
The standard has many advantages: significant bandwidth, incredible data transfer speed and more. But there are also disadvantages. To build reliable millimeter-wave networks above 30 GHz, you need to place a lot of sensors, and as close to each other as possible. Engineers estimate that in order to implement the 5G standard everywhere, at least 13.1 million transmitters will have to be installed. But the most important problem is not even their large number. Sensors can be slowly produced and installed. The main thing is where to install them? The development of large cities is so dense that the task becomes very difficult.
Engineers of the British mobile operator Vodafone have proposed an original solution. According to their idea, it is possible to install transmitters on sewer hatches. Such covers are located quite often in open places. True, they will have to be modernized. They should not be metal, but remain strong and durable.
Rumor has it that Vodafone already has similar experience with 4th generation networks. All information is not announced by the company. Perhaps the development has not yet had time to coordinate with the authorities.