The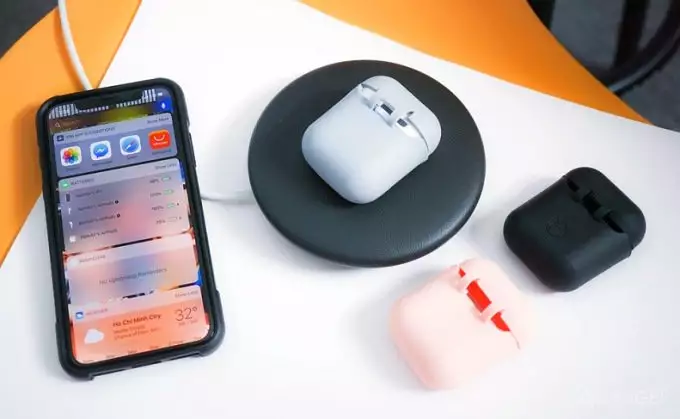 AirPlus is a useful addition to the charging case for the Apple AirPods Wireless Headphones. The compact accessory does not look bulky, on the contrary, it fits perfectly into the ecosystem of apple devices, while allowing you to move away from the traditional white color. But most importantly, the gadget is a protective case and is equipped with a wireless charging function.
The internal box of AirPlus is in many ways similar to the original AirPods case, the case is made of high-quality plastic. Outside, the product is wearing a protective sheath made of elastic rubber material. The total wall thickness of this case reaches 2.5 millimeters.
On the back of the gadget there is a place to fix the keys, as well as a button that connects it to the smartphone. There is also a wireless module. The front of the HiQ AirPlus has a charging LED. According to the developers, the power and time of their wireless charging Qi corresponds to wired charging.
Startup HiQ offers pre-order to purchase a new product for $ 19. The following colors of the outer shell are available: red, blue, pink, white, black, yellow.
, HiQ