Great news for users who use the Electra jailbreak tools for iOS 11 and Chimera for iOS 12. The Sileo development team has announced plans to switch from Apple's Objective-C programming language to Swift.
According to a Twitter post, the transition is expected over the next few updates, which will also contain new features and improvements. The transition to Swift can not but rejoice, because thanks to this solution, an increase in performance and reliability is expected.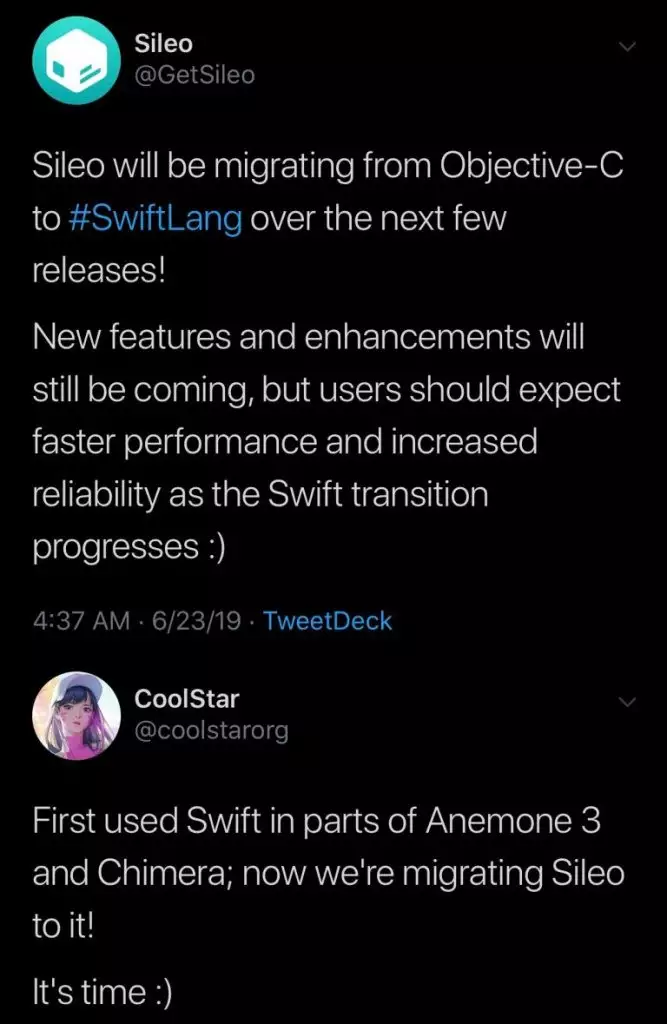 Lead developer of Sileo Team and Electra Team, Cololstar has confirmed that a transition can be expected in the near future. Sileo is the default package manager for the Chimera and Electra jailbreak utilities. Such a decision can positively affect the user experience, and outdated gadgets, such as the iPhone 6 with jailbreak, will receive an additional performance boost.
At the moment, it is not clear when the migration of Sileo to Swift will be fully completed, but from the available information it is known that this change will occur over several updates. This may take several weeks or months.