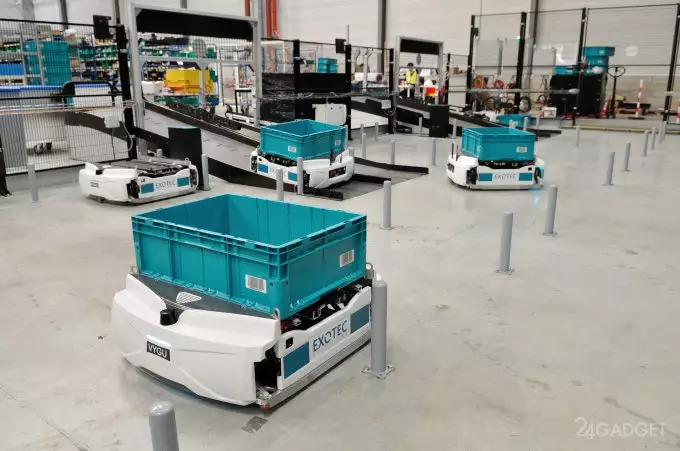 What modern robots cannot do: walk, swim, fly, dance and even do somersaults. Now they have also learned to collect things on the shelves located under the very ceiling, cleverly climbing up the ladders. The French company Exotec Solutions has come up with a Skypod robot for warehouse assistance. He is able to speed up the search for the right orders or parcels. At the same time, the new storekeeper does not need any breaks, lunch breaks, vacations, or sick leave.
The robot can lift loads weighing up to 30 kilograms and move at speeds up to 16 kilometers per hour. Skypod can handle up to four hundred items per hour. This is twice as much as competing models. A person, as a rule, processes about a hundred units.
The navigation system of the model is based on laser scanning. Thanks to her, Skypod without any problems moves around the warehouse. Deploying technology to a new location will take only a few days. These devices are already successfully processing orders from the Cdiscount online store in a warehouse located near Bordeaux. The development is being implemented in the storages of another three companies that wished to remain anonymous. In general, the technologies created by Exotec Solutions attract investors and partners from various industrial sectors.