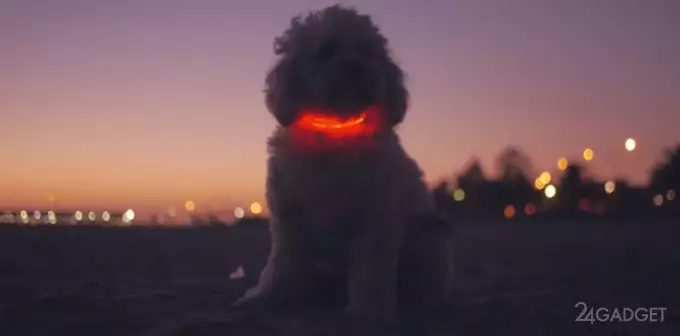 If a pet spends a lot of time outdoors, it must be monitored very closely. For these purposes, there are many "smart" collars with a GPS module on the market, but they are all bulky and not very comfortable, which is why animals don't like to wear them. The Buddy accessory offers a number of interesting features, including backlighting, in a slim and ergonomic body. The novelty looks like an ordinary dog collar, it gives out only the very backlight, which allows you to easily find your favorite in the dark.
The manufacturer assures that their gadget is very easy to use – there is only one button paired with a small built-in display. To display the dog's movement in real time, a GPS module is used. The device also has a Bluetooth module through which all information is transmitted to the owner's smartphone. There is the ability to track physical activity, calories and body temperature. The accessory case is moisture resistant. It is noteworthy that the collar needs to be charged no more than once every two weeks.
Fundraising for the production of the device started on Kickstarter. Depending on the functionality, the Buddy Smart Collar is available for $ 180, $ 240, or $ 300.