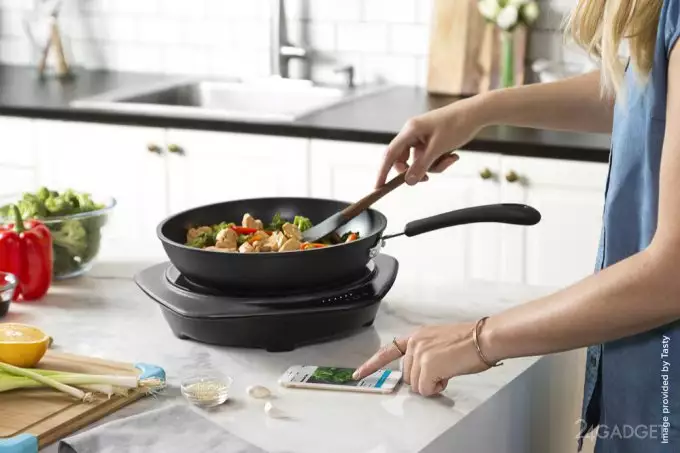 Buzzfeed Product Labs introduced an interesting new product: an intelligent control cooker will help beginners who learn the basics of culinary art to cook any dish correctly. The Tasty One Top device automatically calculates the level of heating of dishes and the food itself, carefully monitoring the process and preventing an impending catastrophe. To communicate with the user, the stove uses a special application that is installed on the smartphone. The database is available 1700 recipes adapted for smart stove. All that is required of the young chef is to prepare the products and follow the video instructions.
The device is suitable not only for very young cooks, but also for elderly people with signs of dementia. Firstly, it will help to properly cook pasta and cook meat of a certain degree of roasting. Secondly, the induction cooker. At the used dishes, the walls do not heat up, only the bottom, so it will be impossible to burn themselves. Thirdly, temperature control avoids fires and burning pots. If necessary, the model can switch to manual mode.
You can pre-order a model for $ 149.