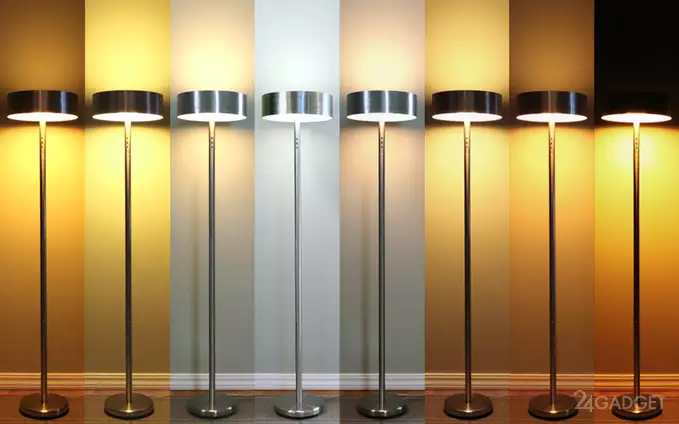 At Kickstarter, the Ario smart lamp company, which is able to change color temperature and brightness, provides the best light for waking up, working and sleeping, is in full swing and very successful. According to the developers, their invention very successfully imitates natural daylight, which in turn has a beneficial effect on the human body. The lamp focuses on the time of day and, like the sun, gives bright cold (blue) light in the morning and warm soft lighting in the evening.
As explained by Brian Hoskins, CEO of the company, the blue tint promotes the production of cortisol, which gives a powerful boost of energy in the morning, while the red light helps the body create melatonin, which helps to relax, calm and sleep. Ario is made in the form of a floor lamp, and three lamps with a brightness of 2,400 lm and an adjustable color temperature from 1,800 to 6,500 K are responsible for smart lighting, their total power is 150 watts. For control, you can use the buttons on the product, Wi-Fi plus a proprietary application on your smartphone or web interface. The product does not have to simulate the natural course in accordance with the actual solar cycle.
The user can set his own individual mode of smart and healthy lighting. As part of the pre-order, Ario will cost $ 219.