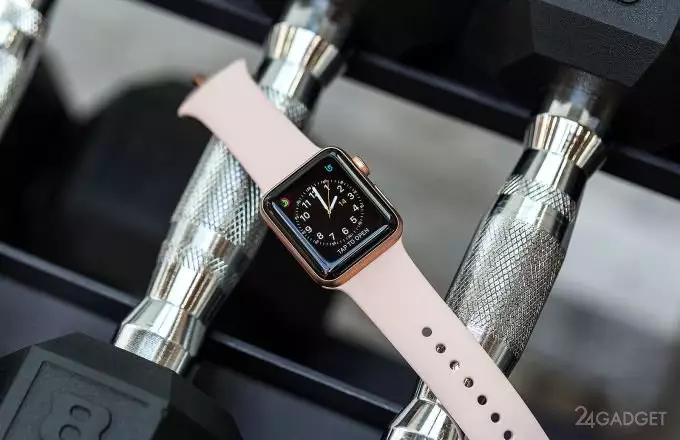 iFixit specialists almost immediately after the start of official sales disassembled the Apple Watch Series 3 smart watch into components. On the scale of suitability for repair, the gadget scored as many points as last year's version: six out of ten possible. At the same time, the masters noted that, as a whole, the product back in 2016 could have acquired an LTE module, since there are few changes inside.
The following advantages were noted: ● simplicity and speed of changing bracelets with straps; ● feasibility, although not without difficulty, of changing the display; ● ease of replacing the battery with 279 mAh. The last operation requires some dexterity, but is greatly simplified after opening the watch. In addition, this procedure will reduce the moisture and dust resistance of the product to zero. There are also disadvantages: ● tiny screws equipped with a 3-blade slot; ● the need for soldering in case of replacing any of the cables; ● the impossibility of most repairs on the board due to the S3 system filled with resin.
Also, iFixit noted that the inductive coil has undergone changes, which are most likely due to the support of the Qi wireless charging standard.