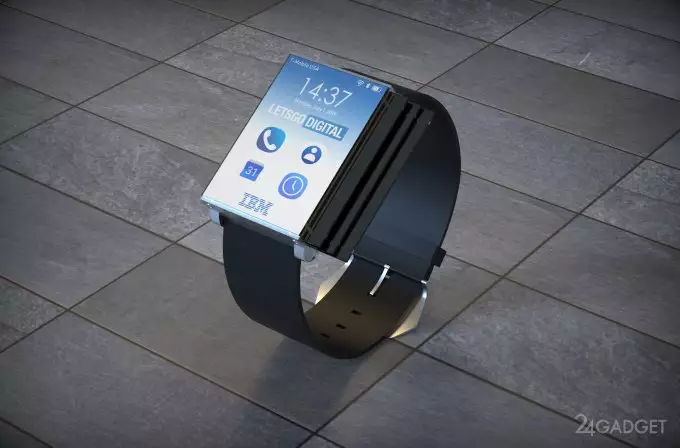 IBM has announced a patent for a unique mobile device: it can be used as a wrist smart watch, smartphone and even tablet. The application for the invention was considered for about three years, and finally the patent was made public.
The main function of the device is a wrist smart watch. True, you cannot call them comfortable to wear: the massive case has a rather large thickness. The fact is that four compartments are built into it, each of which has two more additional display sections. When four of these modules are advanced, a new gadget is formed: a smartphone with a 4 × 6 inch display. The interface at the same time switches from watch mode to phone mode. If you extend four more sections, the device transforms into a tablet, which you can work with, conveniently placed on the table. At the same time, the screen size of 8 x 6 inches is quite sufficient for comfortable work.
It remains to wait until what is written on paper comes to life. So far, no possible deadlines for the release of a specific device is called.