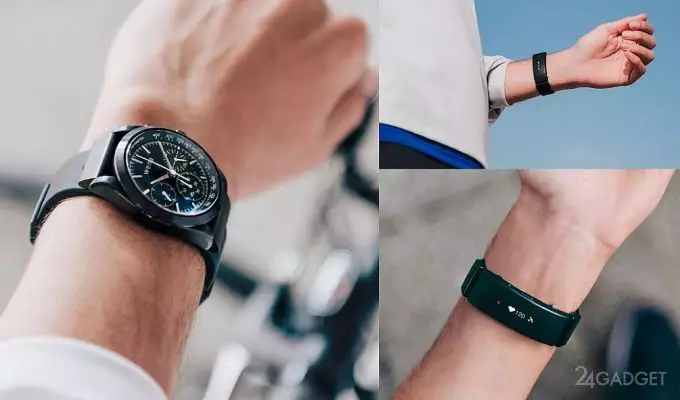 Sony engineers have already switched to self-sustaining projects in Japan since 2015 and work through the crowdfunding system, receiving financing for the implementation of ideas from consumers. Since last year, the Japanese concern has used a similar method when launching the FES Watch U in Europe. In 2019, the developers of Wena Wrist smart watches for watches begin work in England.
The principle of the new invention is to introduce electronic filling into the strap of a conventional watch. The basic Wena Wrist bracelets are equipped with LEDs, while more advanced models already use an OLED screen that allows you to place up to 2 lines of text. A smart metal bracelet Wena Wrist Pro will be able to broadcast messages from a smartphone, pay for purchases using NFC technology and has a built-in pedometer. The device works under Android and iOS. The width of the strap is 20 mm, interchangeable fasteners allow you to connect a watch with a fastener width of 18, 20 and 22 mm.
The Wena Wrist Active strap is made of silicone and has, among other things, a GPS and a heart rate sensor. It can be used individually without a clock – a module with a clock is easily dismantled or installed in place. The battery charge in both straps lasts for a week.
The Wena Wrist Active device can be purchased for $ 450, and the Wena Wrist Pro is available for $ 510. At the same time, the watches offered in the kit can be bought by paying from 130 to 510 dollars., Sony.co.uk-2