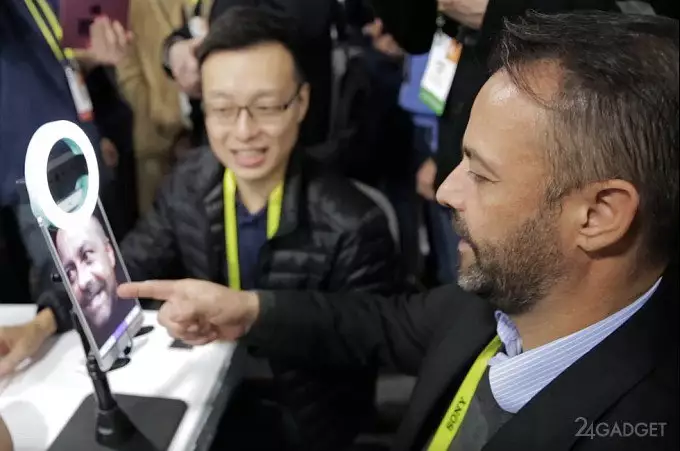 An entertaining gadget introduced at CES 2017 the American startup Bellus3D. The device shown is a portable 3D scanner that allows you to create high-quality three-dimensional portraits in a matter of seconds. The product, made in the form of a nozzle, is attached to the top of an Android smartphone or tablet and in 20-30 seconds manages to make a "mask" of a person's face, while he slowly turns his head left and right.
Structured backlight technology is used to create a 3D selfie. At the time of face scanning, the device uses a 1.2-megapixel color sensor, two infrared 1.2-megapixel sensors and two infrared laser spotlights, as well as the front camera of the mobile device. The resulting 3D model is saved in the smartphone / tablet memory in .obj format, which allows you to use it in other projects in the future or print a realistic and somewhat frightening mask on a 3D printer.
Currently, the portable facial scanner is a prototype, but Bellus3D expects to release a commercial version by the end of 2017 at a price of $ 300.