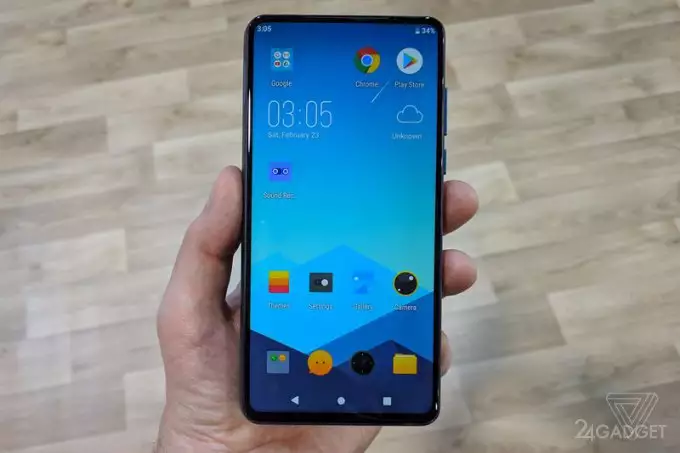 Energizer's Power Max P18K Pop Smartphone stands out even among some of the unique new products this year at MWC. The fact is that the device is equipped with the most powerful battery on the planet. This smartphone battery has a capacity of 18,000 mAh. For comparison, this is 4.5 times higher than the performance of Galaxy Note 9 or Galaxy S10 + batteries.
The energy of the news will last for 90 hours of continuous telephone conversation. In standby mode, the device will last 50 days. Footage can be watched for two days in a row. The smartphone also functions as a power bank. A quick charger is built into it, supplying it with a full supply of energy in about 9 hours.
True, to ensure such a significant power had to sacrifice dimensions. The novelty in size resembles a brick rather. Of course, carrying it in your pocket will not be too convenient. After all, the device will also weigh a lot. It is very relevant when hiking and traveling. However, in everyday life is not too applicable.
In addition to the significant capacity, it is worth noting the display from edge to edge with a diagonal of 6.2 inches and a resolution of 2160 x 1080 pixels. Inside is a Helio P70 chip, similar to the chipsets from the Snapdragon 600 series. RAM capacity is 6 gigabytes, internal memory is 128 gigabytes. The smartphone is controlled by Android 9 Pie OS.
New cameras will not impress the modern consumer. There are 5 of them: two are located in front and three in the back. Front cameras are activated when the corresponding application is in selfie mode. Additional cameras only collect data about the depth, which, of course, is important for portrait mode. However, in the vast majority of cases, only two out of five cameras will function.
Sell Power Max P18K Pop from Energizer, most likely, will begin in September this year.
How do you like this smartphone?