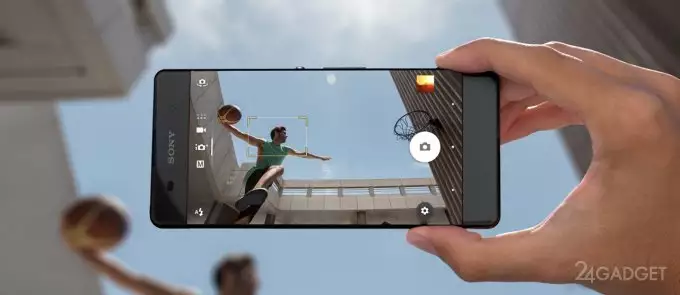 The increasing photo quality of smartphones every year inexorably reduces the demand for compact cameras. And in the future this trend will continue, which may completely displace compacts from the electronics market. So, Sony has already created a mobile three-layer CMOS-sensor with its own DRAM-memory, capable of shooting Full HD-video (1920 × 1080 pixels) at a frequency of up to 1000 frames per second. High bandwidth and a four-level circuit design that converts analog video to digital, the DRAM chip significantly increased the speed of reading information from the matrix, which also eliminated distortion when shooting fast-moving objects. So reports with the participation of children, animals or athletes will be much better. In addition, the new sensor is capable of simultaneously recording regular Full HD-video and a slow-motion version with a frequency of 1000 fps. Thus, you can make slow-motion cutouts in the video or shoot video as part of scientific experiments.
Sony's new sensor is 4 times faster than the current flagship IMX318 (this is installed in Xiaomi Mi Note 2 and ASUS Zenfone 3) and is capable of capturing frames with a resolution of 19.3 megapixels in 1/120 seconds, while maintaining image clarity and the correct shape of objects.
The effective resolution of the matrix is 21.2 MP (pixel size – 1.22 microns). Supports 4K video recording at 60 fps. The capacity of DRAM memory is 1 Gbps (125 MB). So far, Sony has not announced when the first devices with a new high-speed CMOS sensor will appear and whether there will be a proprietary flagship Xperia among them.