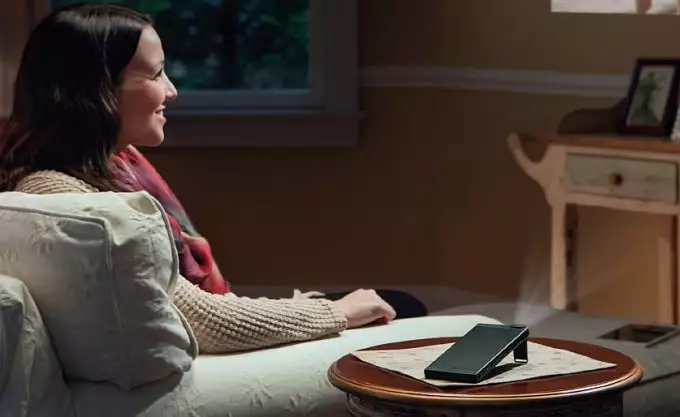 Sony has introduced a pocket-sized MPCL1 laser projector. In terms of dimensions, the product resembles a smartphone, while the device is capable of displaying a resolution of 1920 × 720 pixels with a diagonal of up to 120 inches at a distance of up to 3.7 meters. Uneven clarity surfaces do not harm due to the support of PicoP technology.
The maximum brightness of MPCL1 is 32 lumens.
For a solution with a laser light source, this parameter is not as important as for DLP projectors, so the stated indicator is quite enough for a high-quality image display. MPCL1 is equipped with a 3000 mAh battery (enough for 2 hours), an HDMI interface, a Wi-Fi adapter and a Micro-USB port for data transfer. The start of sales is scheduled for October this year. The cost of the Sony MPCL1 is $ 350.