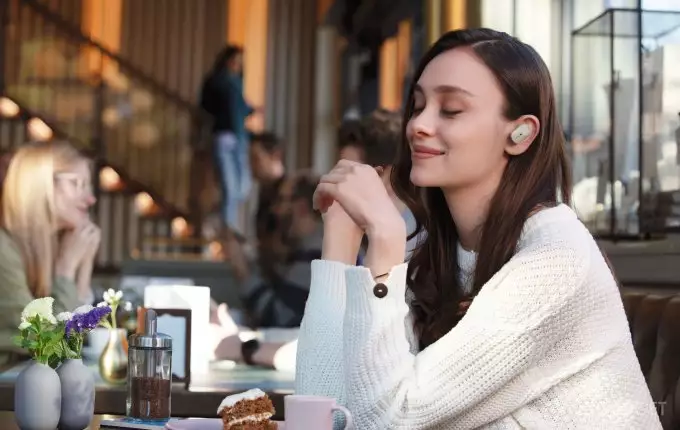 Recently, Sony has been actively releasing noise-canceling headphones. Most recently, the company released a wireless WF-1000XM3 with a number of useful options.
In noise-canceling offline mode, these headphones are ready to work for 6 hours, without it for 8 hours. The gadget has touch control, as well as a charging case, providing 24 hours of battery life. From it, the WF-1000XM3 is able to recharge 3 full times. To hear sounds from the outside world, just touch the left earphone. This will reduce the volume in the headset and allow you to communicate with the other person.
The development has good sound quality. Used in the new technology DSEE HX (Digital Sound Enhancement Engine HX) allows you to decompress previously compressed audio files, increasing sound quality. With its help, you can play 24-bit sound, similar in depth to what is recorded in the studio.
Particular attention in the WF-1000XM3 was given to the delay in sound during video playback. The old chips were slower. Therefore, often in the headphones the sound lost synchronization with Netflix or YouTube. According to the manufacturer's representatives, this problem in the new product was solved by improving the QN1e HD processor. Also, the chip neutralizes external noise, such as the hum of an airplane, street, train, allowing the user to enjoy only the sounds of the song being played.
It should be quite good and the sound quality during calls. Sony says they use both specialized and noise-canceling microphones. All of them are designed to provide the smartphone with crystal clear sound. Headphones work through Bluetooth 5.0. The weight of each earphone is only 9 grams. Case – 77 gr.
Many experts believe that so far these headphones are one of the best in the wireless technology market. The WF-1000XM3 can already be pre-ordered $ 230. They will begin to be delivered in August.