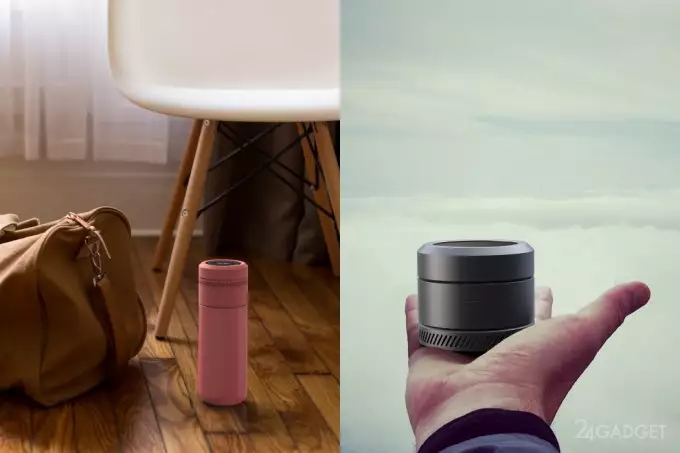 Forests, swamps, and, for the most part, microscopic algae participate in the production of oxygen on Earth. It is believed that the entire world phytoplankton produces 10 times more oxygen than he needs to breathe. And this was decided by engineer Evan McDougall, who created Summit – an oxygen generator that constantly creates oxygen and does not require recharging. A kind of oxygen cylinder with a natural source of O2 and water in an amount of 1 liter is capable of forming about 600 liters of gas, important for all living things on Earth.
Summit is quite compact and consists of modules – the product can always be "built up" with an additional generator box. Inside the device module, where there is already water with nutrients, a liquid with phytoplankton is poured. The sunlight-emitting LEDs inside Summit illuminate algae and help them create oxygen by converting CO2. Thus, all the same processes occur inside the container as in nature.
The lightness and compactness of the gadget, as well as ease of use, will make it possible to use it in hospitals, in cities with high emissions, and also in mountains at heights where it is impossible to breathe natural oxygen due to discharged air. Whether the product is destined to appear on sale and how much the cost may Summit and its components with consumables, is not specified.