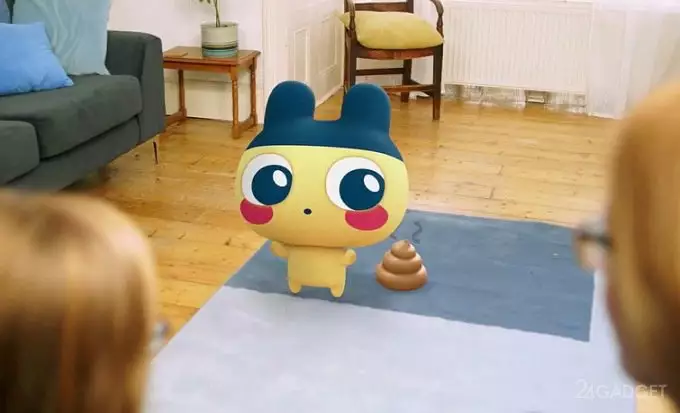 Bandai Namco, a Japanese company, launched the Tamagotchi electronic pocket toy two decades ago. Now announced the appearance of "My Tamagotchi Forever", a mobile application for gadgets with operating systems Android and iOS.
The release of the new application is scheduled for next year. Like the original toy, virtual pets will need regular care and attention. But now they will have the opportunity to move to new levels, where they will have access to various new objects, for example, to clothing and food. Most likely, the game will be shareware, that is, developers will offer microtransactions in it.
As follows from the description, all Tamagotchi live in the town of Tamatown. Players will have the opportunity to compare their successes with the achievements of other players, and the characters go to visit friends. Judging by the video, augmented reality chips will be used in the game. They will make it possible to place the characters in the game in a real environment. This begs the analogy with the popular Pokemon Go game last year. It is worth noting that a little more than six months ago the pocket Tamagotchi was reissued by Bandai Namco in honor of the 20th anniversary of the appearance of the legendary toy on the market. The updated version has almost the same design as the original, however, the size of the gadget is halved. Like the original analogue of 20 years ago, the toy is equipped with a black and white screen of modest size. Users can choose any of six pets. In the US market, its cost is $ 15.