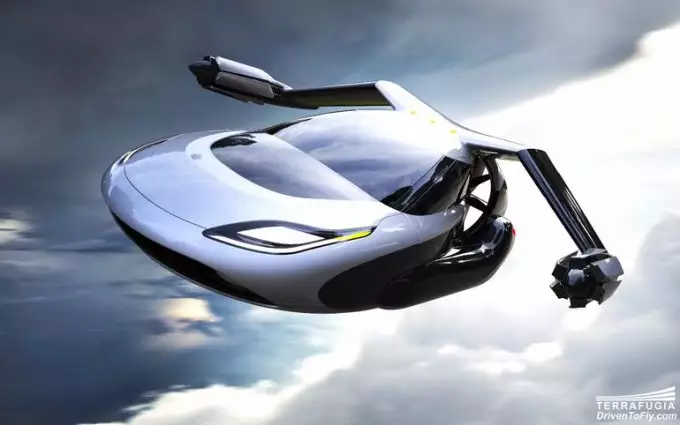 Terrafugia has repeatedly shown the concept of a flying car to the public and even managed to release a working model of the Terrafugia Transition, which showed the public its capabilities in the air and on the ground. However, it did not reach serial production. Later, the company began to develop the concept of the new Terrafugia TF-X model, the first renderings of the aircraft appeared in 2013.
Now there is a tendency to create unmanned vehicles and many companies, actively working in this direction, have achieved some success.
Terrafugia fussed and unveiled its new TF-X hybrid vehicle concept.
In their understanding, unmanned flying cars will look something like this.
According to their idea, the Terrafugia TF-X will be equipped with special small folding wings with two screws that will allow the device to take off and land vertically. The car will receive an engine with a capacity of 300 horsepower. In the air, the TF-X will be able to reach cruising speeds of up to 322 km / h, and the flight range will be 800 km. The cabin of the flight machine is designed for 4 people, including the pilot-driver.
The proposed Terrafugia TF-X concept has an autopilot system.
Unfortunately, so far the company can only offer the TF-X concept. Terrafugia claims that it will take 8-12 years to design and build a commercial flying car.