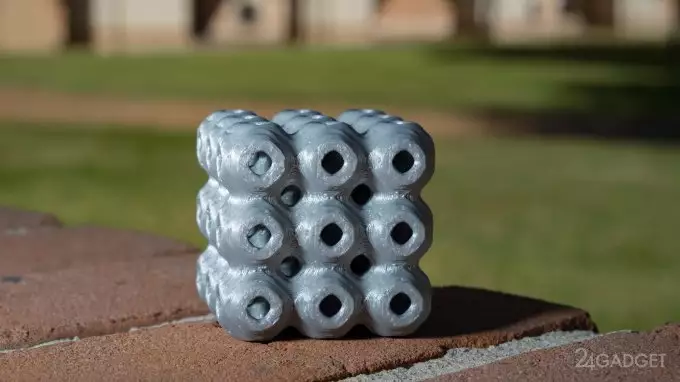 These days, science fiction, about which we heard or read in childhood, is embodied in reality. Many ideas and developments were not implemented during the lifetime of the authors – technical capabilities were not enough in those years. The latest instruments and technologies help us to shake off dust from projects put on the far shelf. For example, scientists from the American Rice University printed a real "mathematical miracle" on a 3D printer. We are talking about schwarzite, a super-strong material and very lightweight. Until now, it existed only in the form of a mathematical model on paper.
Schwarzite received his name from Herman Schwartz. It was this German mathematician who invented these structures back in the 80s of the 19th century. Then they seemed a real miracle and inspired the inventors to create many materials and structures – both organic and inorganic. However, all this remained a pure theory, which only three-dimensional printers helped to realize.
American experts, together with Brazilian like-minded people from the University of Campinas, studied the structure of schwarzite using a molecular dynamics model. After that, it was printed in the form of polymer cubes. The porous structure of the material was created using computer algorithms. At the same time, scientists realized that they were able to print it on a 3D printer, and then test it. According to researchers, in the near future, people will be able to build large buildings from bricks of this kind. Theoretically, these structures at the atomic level are very strong. They have excellent deformation rates. In the opinion of the team members, it is important how this material breaks. It is necessary that things do not collapse catastrophically quickly, but rather slowly. The difference between these structures is that if you apply force to the same wall made of the obtained material, it will slowly become deformed, in layers. If you make a whole house of schwarzite, and one day it starts to fall or collapse, then it will do it slowly – so that no one will suffer. The researchers plan to improve the surface obtained using a 3D printer with the maximum possible minimization of polymer size so that the \Also, experts expect to create schwarzites from ceramics and metal.