The Vivaldi web browser is being developed by a team that consists of former Opera developers. Starting today, the mobile version of the application is available in beta mode for Android.
The version for the Google mobile operating system offers a number of functions that are familiar to users of the desktop Vivaldi. Opening a new tab, an express panel with site labels and bookmarks will be available to you, you can customize and organize it. In addition, it is possible to use a specific search engine without changing it by default, for example, add "d" (without quotation marks) in the address bar before the search query and the search will be performed using DuckDuckGo.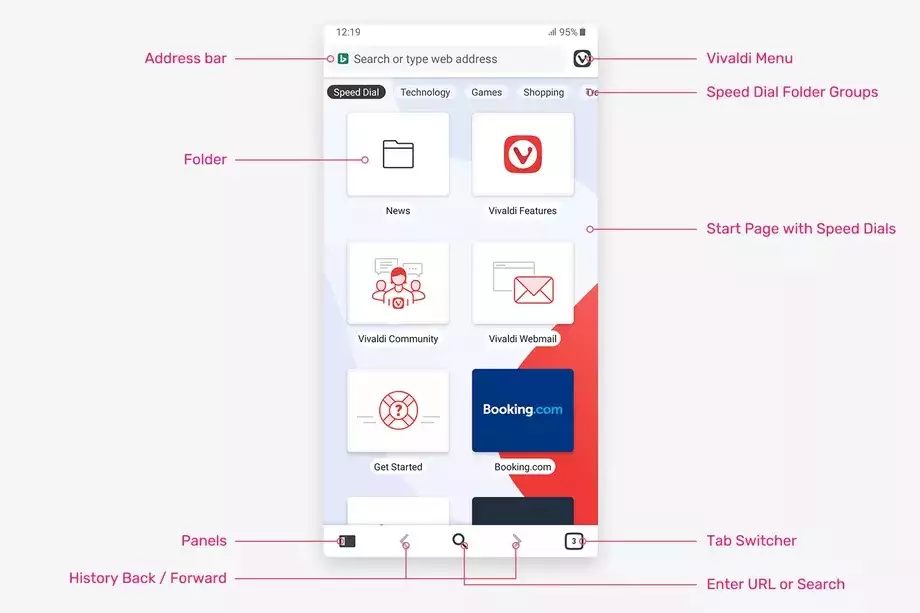 There is also the ability to synchronize bookmarks, quick access panels, passwords and information for auto-completion with the desktop version. The developers claim that all this data is protected using end-to-end encryption.
I have already tested the mobile version of Vivaldi and so far it does not have any interesting solutions that could interest me. The browser is not much different from Chrome and does not offer something innovative. It is worth noting that this is an early beta version and, perhaps, in the process of testing Vivaldi will acquire interesting functions, while it is of interest only to active users of the desktop version.