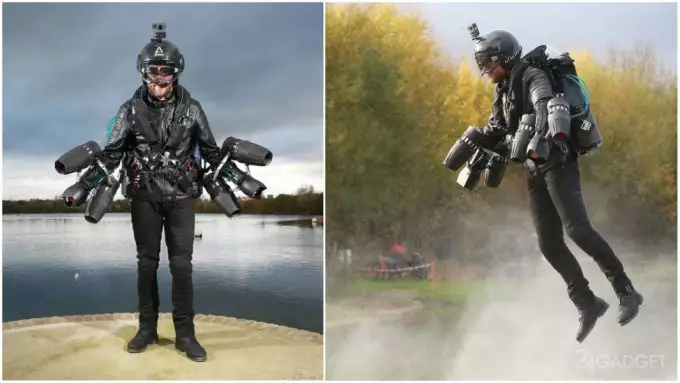 British engineer and entrepreneur Richard Browning, who created the Iron Man-style Daedalus flying suit, demonstrated the possibilities of his creation to representatives of the Guinness Book of Records, for which they awarded him a place in the famous collection of world achievements. The inventor received an official certificate of achieving a world speed record in a flying suit.
A landmark flight for an engineer took place over a lake near the English city of Reading. Browning personally controlled the flying suit and on the third attempt was able to reach a speed of 51.53 km / h, flying over 100 meters.
The invention of Daedalus includes a load-balancing exoskeleton with six microgas turbines on aviation kerosene and safety glasses with a built-in display informing about the parameters of the device and fuel supply. According to Richard Browning, his creation is capable of accelerating to 100 km / h, but at present such flights are difficult to control, and therefore unsafe.