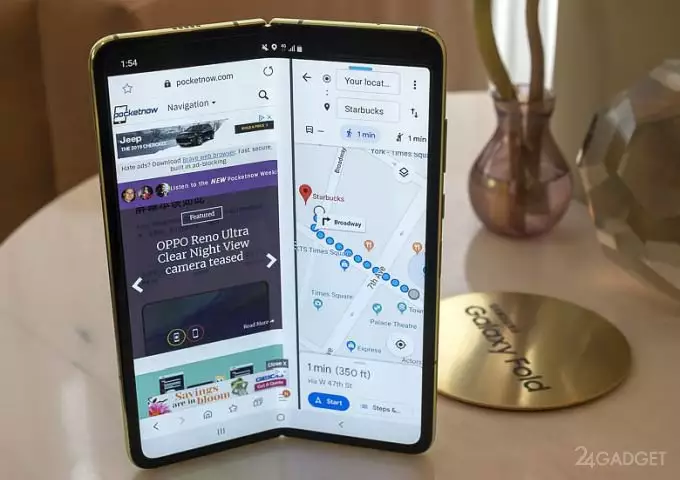 Preliminary testing of the folding smartphone Samsung Galaxy Fold revealed a number of problems with the screen of a unique device, which ultimately led to the postponement of the date of the official release of the gadget to the market. Samsung hasn't received an official announcement about the changes planned in the Galaxy Fold, so traditionally the community uses insider information. According to unconfirmed information, the developers have planned several changes. One of the reasons for the failure of the displays of the tested smartphones was the removal of the protective layer of the screen, which in this model is a structural, integral part of the screen. Therefore, the engineers turned up the protective coating of the flexible screen under the frames. Due to this, the desire to remove it does not arise, because the previously visible edge of the film will disappear from the eyes of curious experimenters. In this case, a warning about the prohibition of dismantling the protective layer will be placed directly on the Galaxy Fold brand box.
In addition, changes will be made to the design of the hinge mechanisms in order to prevent foreign objects and dust from getting inside the smartphone, which also accelerated the failure of test smartphones.
At present, advanced Galaxy Folds are being tested in South Korea, after which they are expected to announce the new launch date for Samsung Galaxy Fold. According to insiders, this event will take place in June this year.
, gizmodo.com