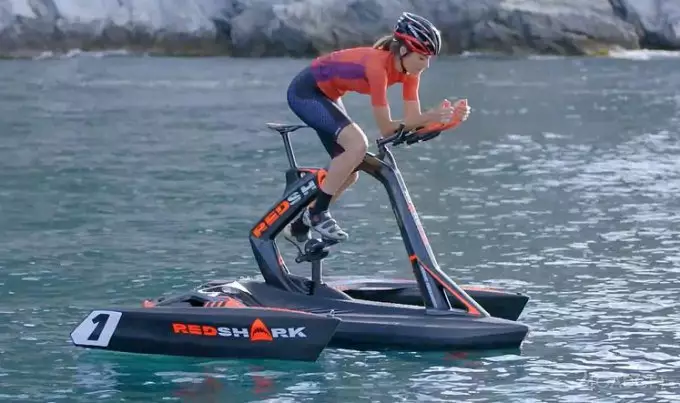 Joseph Rubau, a former Volkswagen industrial designer, created a pedal bike trimaran designed for sports training and opened a company for its production RedShark Bikes. The startup launches three versions of the device, the initial Fun, advanced Adventure and professional Sport.
The bicycle trimarans can be folded up and transported on a bicycle carrier, also wheels are attached to the bottom for convenient descent. All models have a retractable steering wheel and a propeller shaft protected from salt water. The gears and trimaran bolts are made of stainless steel. Depending on the selected sport load, the cockpit can be tilted up to the position of the bicycle lounger.
Fun and Adventure received a body made of low-pressure polyethylene, and Sport – from light carbon fiber. You can also order a hybrid device in a carbon body. The price of trimarans starts at $ 5,783 and will be $ 11,570 for the maximum configuration of the Sport model.