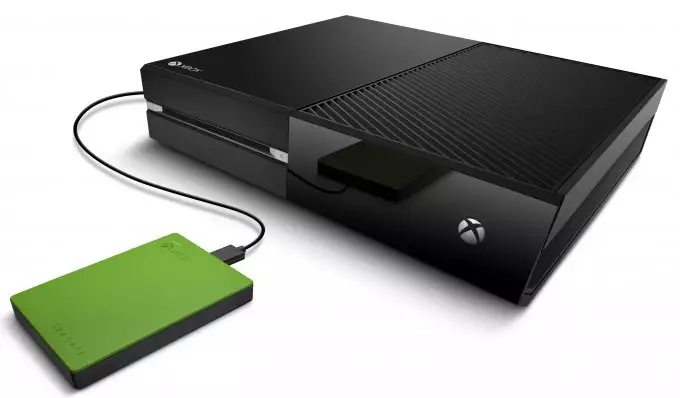 Game consoles can be purchased with at least 500 GB of disk space, but modern games are becoming more voluminous, requiring more space. To solve the problem of lack of disk space, Seagate together with Microsoft released an external drive for consoles – Game Drive.
The device is capable of working with Xbox One and Xbox 360 consoles.
The product is connected using the USB 3.0 port, and the storage capacity is 2 TB. The cost of the Seagate Game Drive is $ 110.