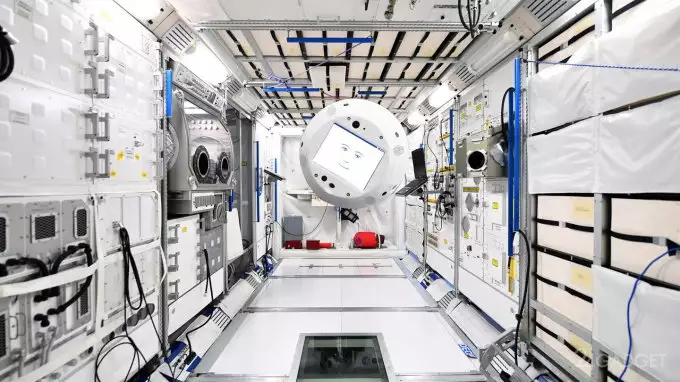 SpaceX successfully launched the Falcon 9 launch vehicle with the Dragon capsule, which will deliver a unique robot named CIMON (Crew Interactive Mobile Companion) equipped with artificial intelligence to the International Space Station. It was made in the form of a ball with a large screen, sensors and cameras on the body. The robot is designed to help the ISS crew in solving many important tasks, including maintenance and experiments.
CIMON was jointly developed by Airbus and IBM. The artificial intelligence with which it is equipped is trained to respond to voice commands. He was taught using the voice of the German astronaut Alexander Gerst. It is he who will work with him on the ISS.
The main task for the robot is to display repair instructions on board the International Space Station. The astronaut will be able to, without distracting from the main work and not freeing his hands, launch any functional with his voice. CIMON will be navigated by the ISS using 14 propellers integrated into the body.
In addition, with the help of CIMON astronauts will be able to determine how artificial intelligence and devices of this kind will facilitate their stay on the ISS. They will find out the feasibility of applying them in the future for longer work and missions.