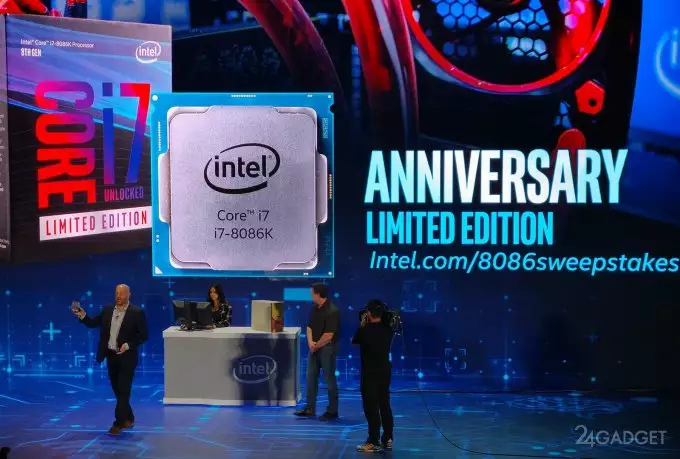 Intel celebrates half a century of its existence and the fortieth anniversary of the advent of the legendary 16-bit processor 8086 with the production of the new Core i7-8086K. The chip has already been demonstrated at Computex 2018. It will appear on the market in a rather limited edition.
The base frequency of this processor is four gigahertz, with turbo boost it will reach five gigahertz. The overclocking potential of the new update can exceed the top of our days at the Core i7-8700K. So, Intel's Core i7-8086K is a processor with 6 cores per dozen threads and a 12 megabyte third-level cache. The processor is LGA1151. It will work with motherboards based on chipsets of the three hundredth series. It also integrated Intel's UHD Graphics 630. According to experts, its heat package will be with a performance of Core i7-8700K at 95 watts.
The cost should be about 425 dollars. However, it is worth considering that these processors will be released in small quantities. So, until they reach the final consumer, they can significantly increase the price. The Core i7-8086K will start selling on June 8 this year.