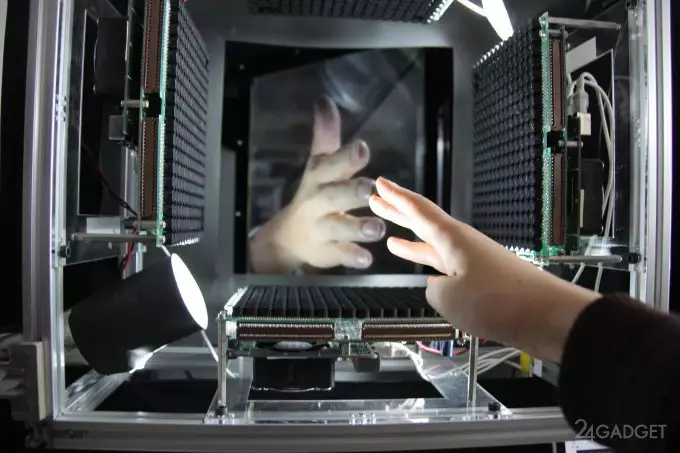 Feeling tactile contact with an object or creature in virtual reality is not as difficult a task as it seemed. Japanese specialists from the University of Tokyo at the conference on computer graphics SIGGRAPH 2015 presented a device called Haptoclone, which allows you to touch and feel the holographic object. The essence of the technology is that two users using the same device will be able to send each other holographic images that simulate touch.
Haptoclone is based on Kinect technology for capturing real-time movements and four ultrasonic arrays that create supersonic radiation pressure. Thanks to this, a feeling of the reality of a virtual touch is created.
While Haptoclone is not available for purchase due to the complex design, in particular, the use of ultrasound in the device can cause serious complications in human health if the parameters are incorrectly set. In addition, the cost of the device is very high due to the components used and the complexity of the assembly, but the developers plan to find solutions that would make Haptoclone more accessible to the general public.