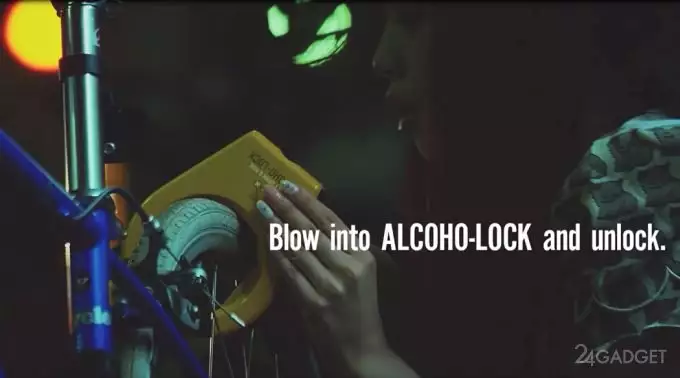 Not only motorists, but also cyclists get drunk behind the wheel. All of them in this state pose a serious threat to the other participants in the movement. If the cyclist plans to drink in the evening and does not trust his willpower, which is unlikely to make him return home on foot, then the Japanese are advised of such a character by a special lock with a built-in breathalyzer.
Alcoho-Lock was developed by the Japanese company KOOWHO.
To remove it, you need to blow your fresh breath into a special hole. For a drunk, this will be a difficult task, because you have to bend down to the very wheels. If, while intoxicated, the cyclist tries to break the blocker, Alcoho-Lock will inform friends or family members of the potential offender. Those who can quickly call the tipsy and persuade him not to make mistakes. The cost of the castle is equivalent to 250 dollars. The breathalyzer is designed for 40 tests, after which it will have to be recharged.